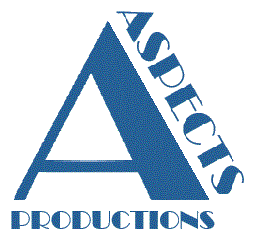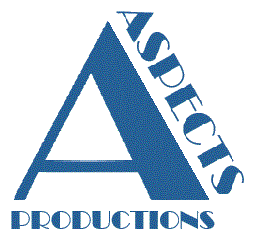 Aspects Productions provides the very best entertainment for the occasion whether a small private party or a gala event
The first Aspects charity gala was Aspects of Dance in 1989 at the Hackney Empire.

Since then Aspects of Dance has been staged over the years at many leading theatres, including Wimbledon Theatre, Richmond Theatre, and the Dominion and Lyceum in London's West End.
The Aspects of Dance gala shows have helped benefit a number of charities, including Imperial Cancer Research Fund, the Foundation for Children with Leukaemia, The Variety Club of Great Britain, FARA and others.
Aspects Productions have produced two Royal Gala Performances,' Night of Nights' and 'This is the Night'.

In 1998 Aspects Productions staged the first R&B concert in Twickenham since the days of the swinging sixties. The concert was 'From Rock'n Roll to Rhythm & Blues' and featured the legendary British band, The Yardbirds, plus The Downliners Sect, The Bruvvers, and the late Art Wood
The concert was recorded and featured on Radio 4. In 2000 the now famous Eel Pie Club live music venue was formed. The Eel Pie Club, (www.eelpieclub.com), preserves the heritage of UK Rhythm & Blues, and was declared the best blues venue in England by the Guardian Newspaper.
Since it's opening the Club has featured such legendary performers as Ronnie Wood, the late Long John Baldry, Georgie Fame, Geno Washington, The Animals, The Yardbirds, The Pretty Things, members of The Kinks, and many others.

Aspects Productions have devised and produced a number of Mayoral 'Black Tie' Charity Balls as well as a number of corporate events. And were commissioned to provide the entertainment for HRH The Prince of Wales at Richmond Park.
In 2014 Aspects Productions entered the world of cabaret, producing several successful cabaret productions such as 'An Evening in Paris', 'A Night at the Musicals', and 'Broadway Meets West End'
Performers have included Matthew Goodgame (Grease, 42nd Street, Guys and Dolls), and Steph Parry (Mamma Mia! and 42nd Street), Gabrielle Ducomble, and Mario Frendo
Since 2000, Aspects Productions have produced a 1940's charity gala - 'Big Band Blitz. In November 2009 BBC's 'Strictly Come Dancing' broadcast a 10 min feature of the 'Big Band Blitz' on their show.
​